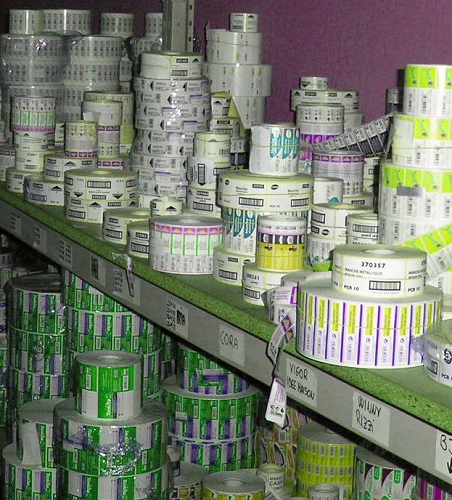 The label is an important element of the product, FIMM gives this service to the customer with the best attention and care. It is necessary to quickly define all details with the order and verify the graphic draft carefully.
Every product can be associated to 3 labels with different functions for marketing and logistic:
on the handle, on the package, on the pallet.


Label on the handle

This is the only label seen by the final customer and it must have the best appearance and contain all information that need to follow the product.
The label is placed at about 12cm below the cap. The standard reading orientation is having the cap on the right or on the top.
The eventual barcode is recommended to be oriented in the direction of the tube length for easy scanning.
The label is an advertising instrument adding value to the product, an appropriate format can include all necessary brands and commercial information.


If just a barcode is sufficient the most inexpensive label is 70x16mm and can also contain a small logo and description.

The labels can be rectangular or have irregular shape, in this case a die-cut tool is necessary that adds a small one-time cost.
When developing new rectangular labels we suggest to choose one of the following formats:
| | | | | | | | | |
| --- | --- | --- | --- | --- | --- | --- | --- | --- |
| | L x H | 70 x 16 | 75 x 26 | 80 x 20 | 87 x 30 | 90 x 40 | 100 x 45 | 110 x 45 |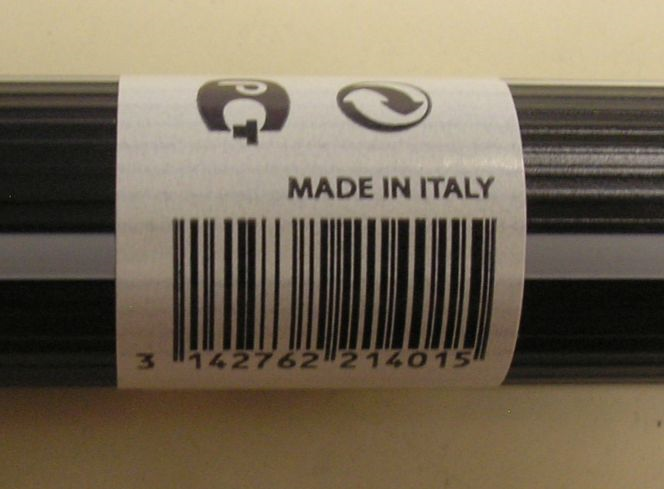 When the surface of the coating is difficult for the adhesion of the label a 360° wrapping label can be used. It envelops all around the tube with a little overlapping so assuring to remain in place.
For wrapping labels the height is fixed:
For 21mm tube: H= 75mm (26x75, 50x75, 80x75)
For 24mm tube: H= 82mm (50x82, 90x82)
Label on the package:
It is attached on each package to identify the product, the quantity per bag, eventual barcode, lot number and other information. The standard format is 90x47mm
Label on the pallet: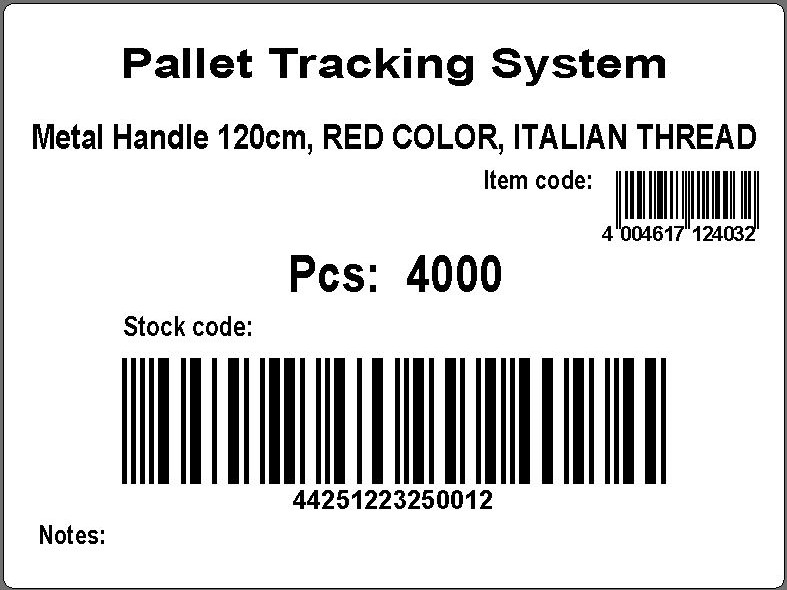 It is attached on the front of the pallet for identification, logistic and warehouse purposes. The standard format is 137x100mm and can contain descriptions and barcodes in large caracters.
Instruction for artwork:
A good graphic design is precondition for having good and performing labels. The graphic must have high resolution and be provided in graphic files like .ai (Adobe Illustrator), or in vectorial high resolution PDF.
FIMM can internally make simple changes or adjustments to existing graphics, it is however recommended to supply the complete artwork.
Where necessary FIMM will send a draft for approval and the customer will carefully verify and approve.
For the labels on the package and pallet, if not having graphics, it is sufficient to supply the text and barcodes and FIMM will make the layout.