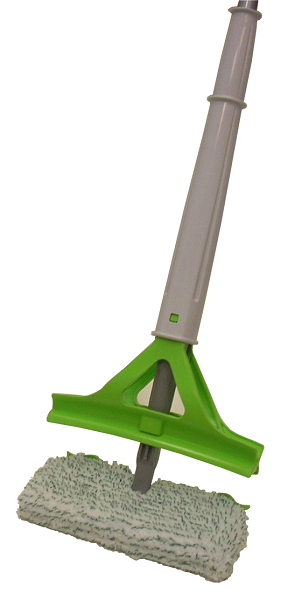 New patented system for simple and efficient cleaning.
It has many advantages over traditional systems:
It does not require a specific bucket or wringer, it can be used with any bucket or even directly in a sink
It has an easily replaceable, double-sided cloth, available in sizes of 25 and 30 cm for an effective cleaning surface of 50 and 60 cm
It has an innovative wringing system that eliminates water and dirt in just a few simple steps
It can be combined with fixed, telescopic or multi-piece handles
It can be packaged in many ways, even in small boxes or in display boxes
With only one instrument and replacing the cloth only, it is possible to have the maximum of the hygiene, reserving, for example, a cloth for cleaning the kitchen, one for the bathroom, etc.
The cloths are available in many materials (microfiber, cotton, abrasive) and colors.
When not in use it can be stored standing up.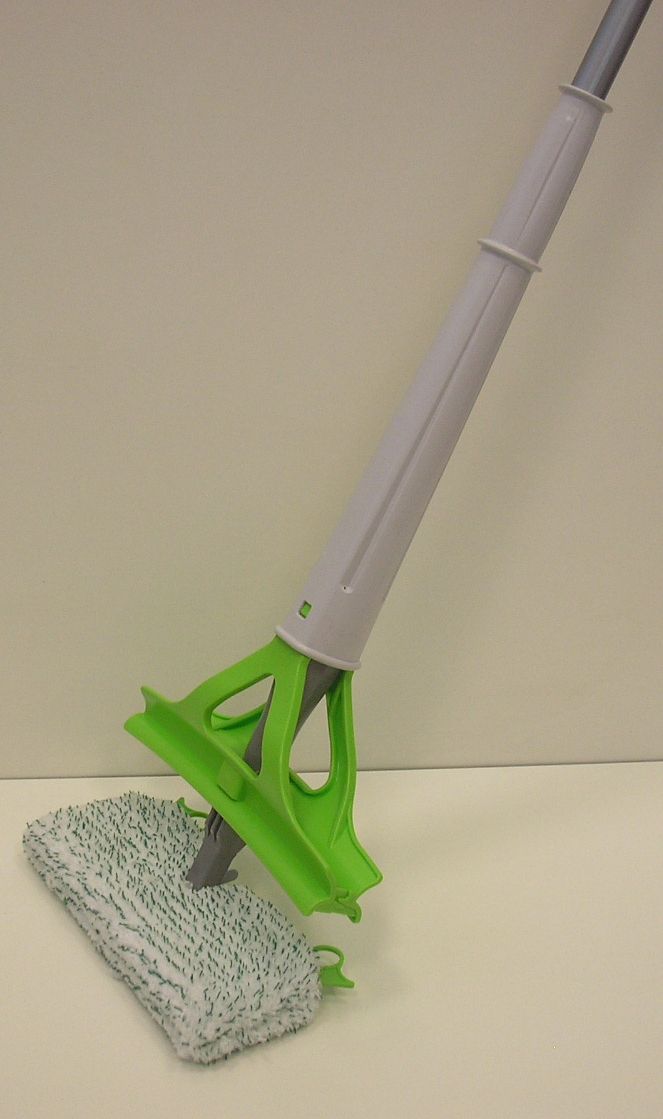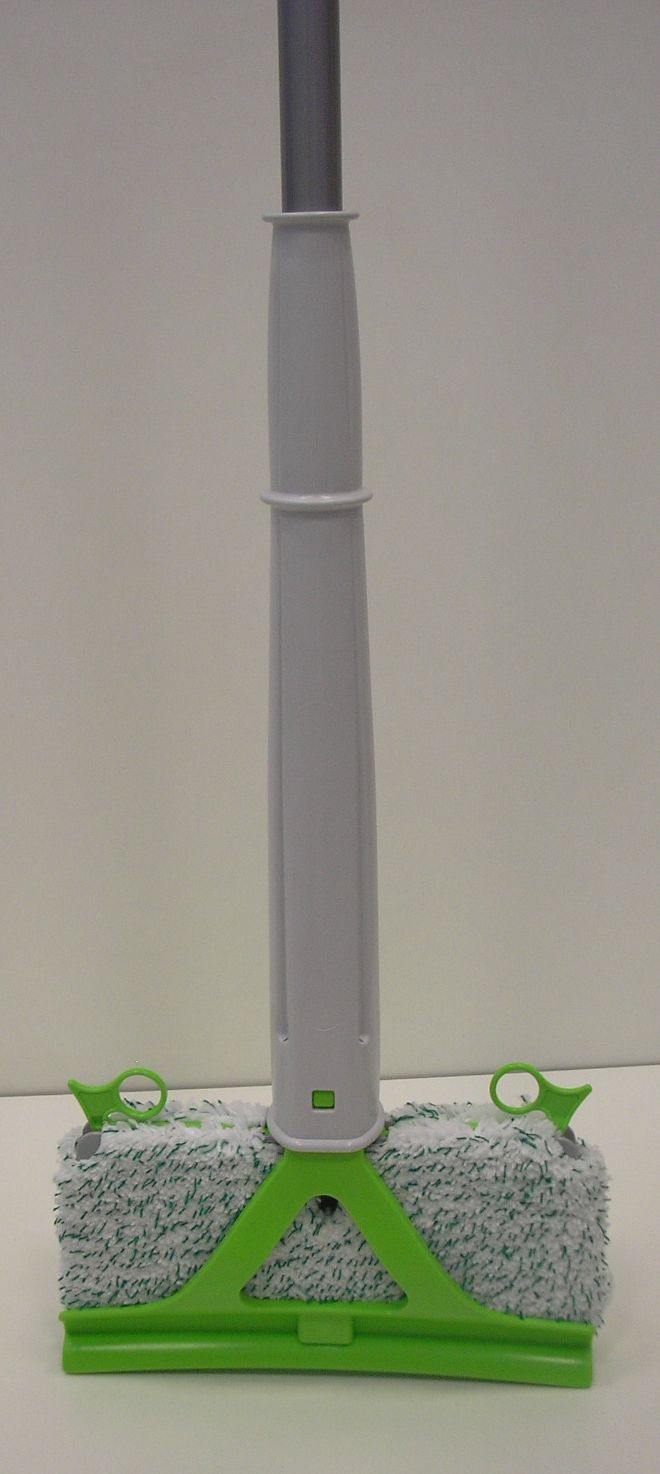 Mop in work condition
Mop standing on the floor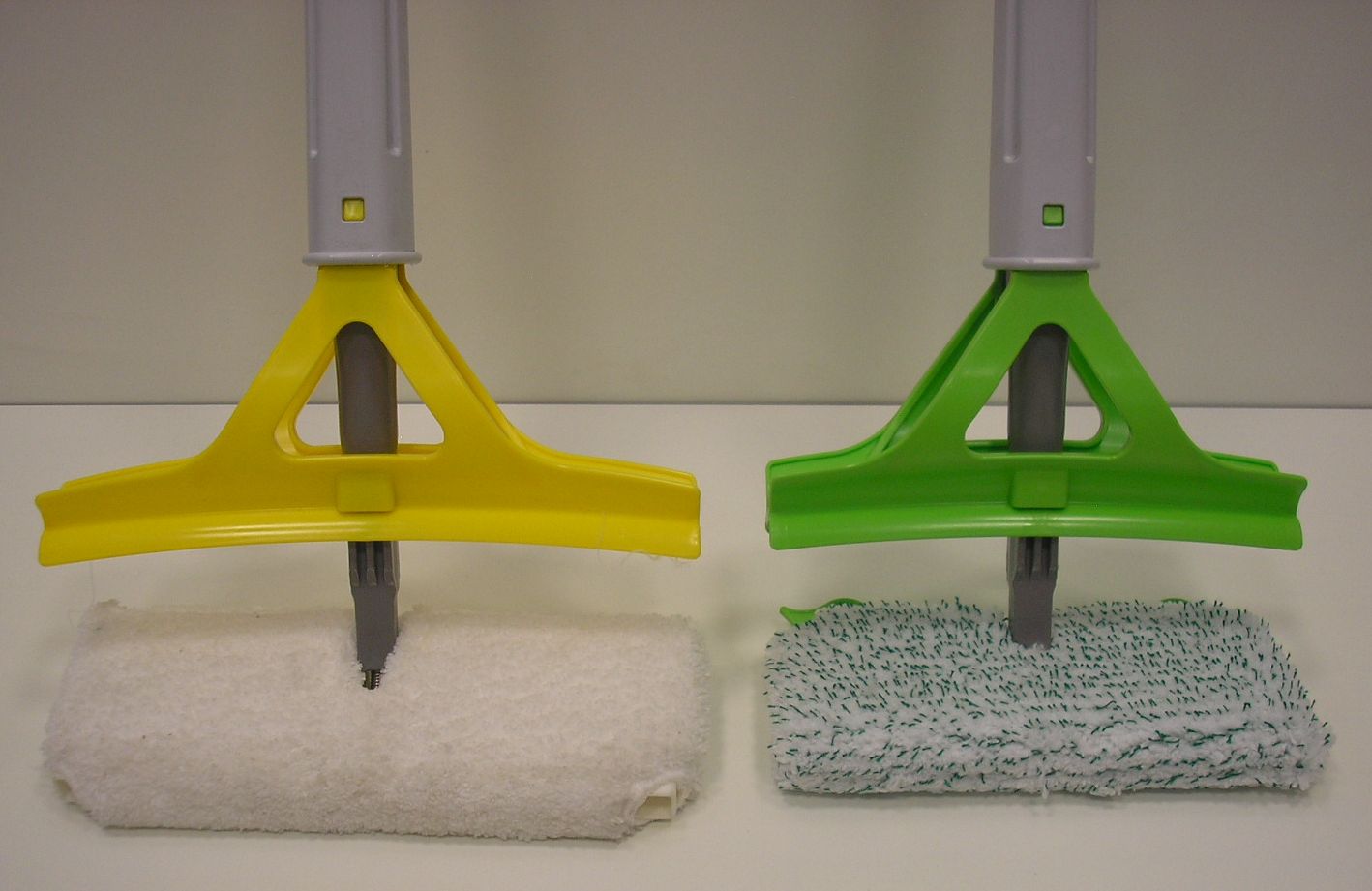 30 cm wide version (effective width 60 cm) and
25 cm wide version (effective width 50 cm).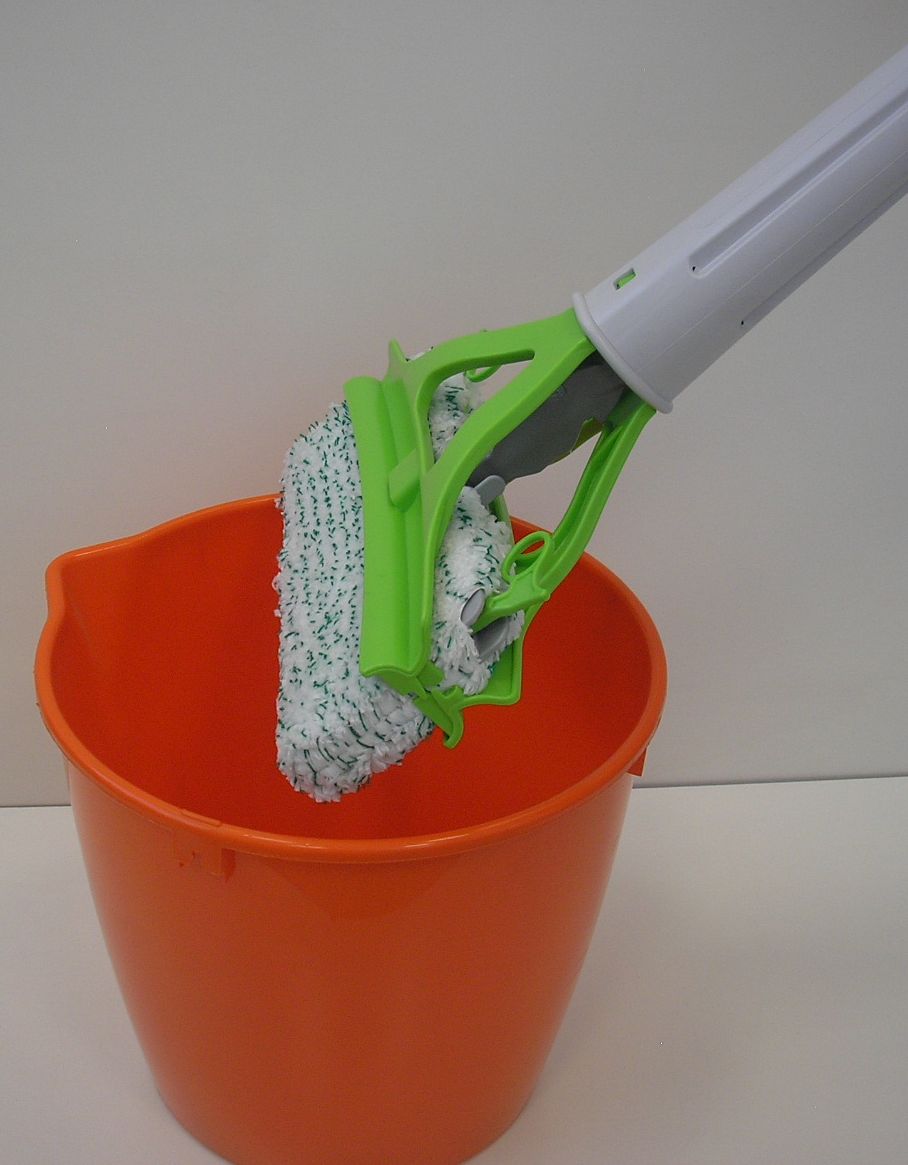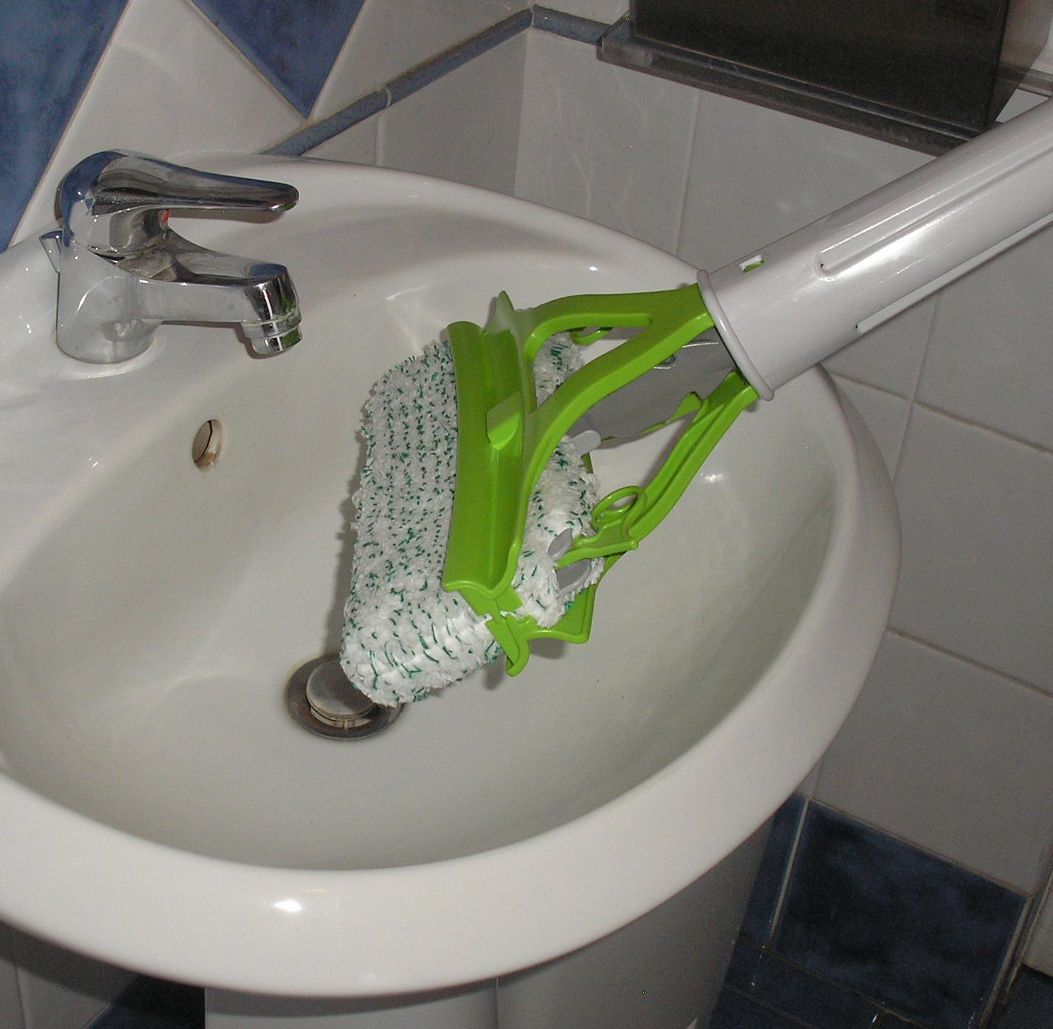 Easy wash and squeeze
in any bucket
Or simply in a sink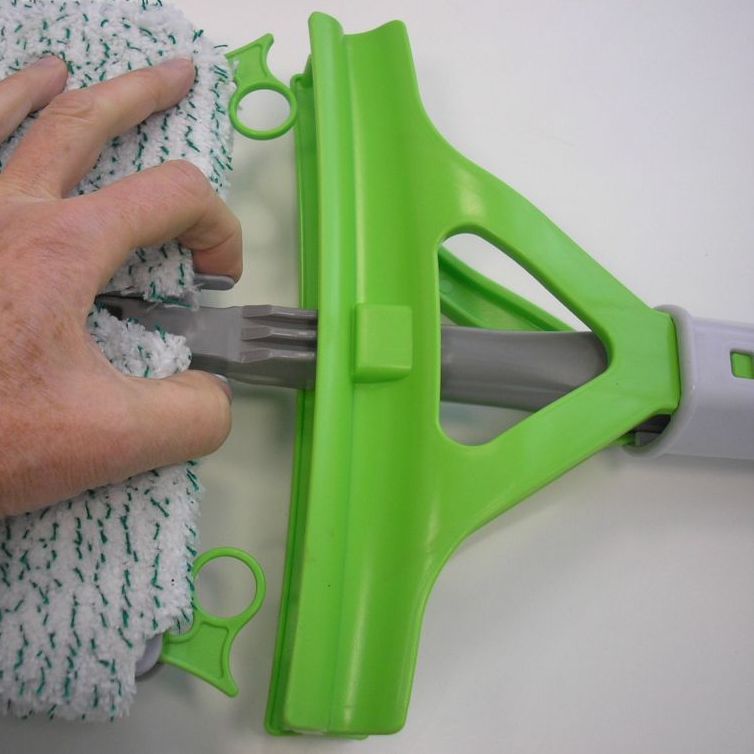 The pad can be easily separated from the tool for easier cleaning, washing or sanitizing.
Various pads can be used on the same tool to follow the correct hygienic rule to use different clothes for kitchen, bathroom, living rooms.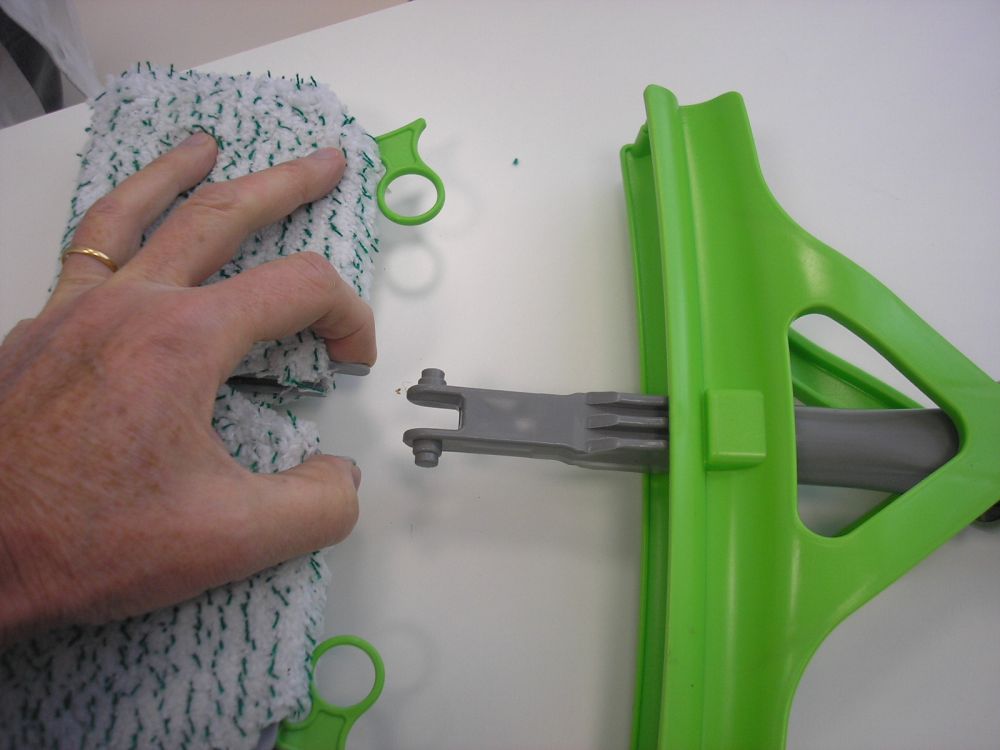 Push the 2 levers to release the pad and simply pull it to separate. Re-insert and push to reassemble
Easy assembling of the cloth.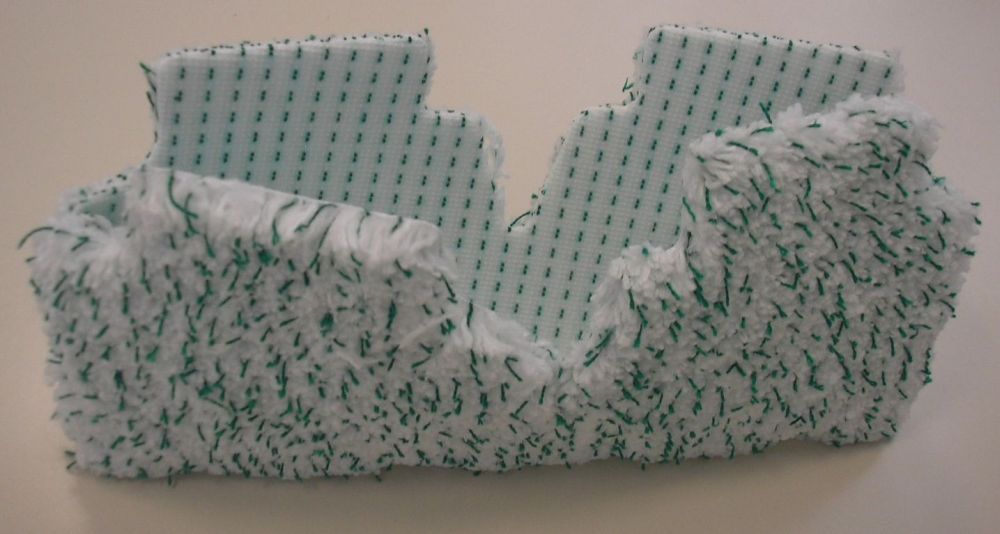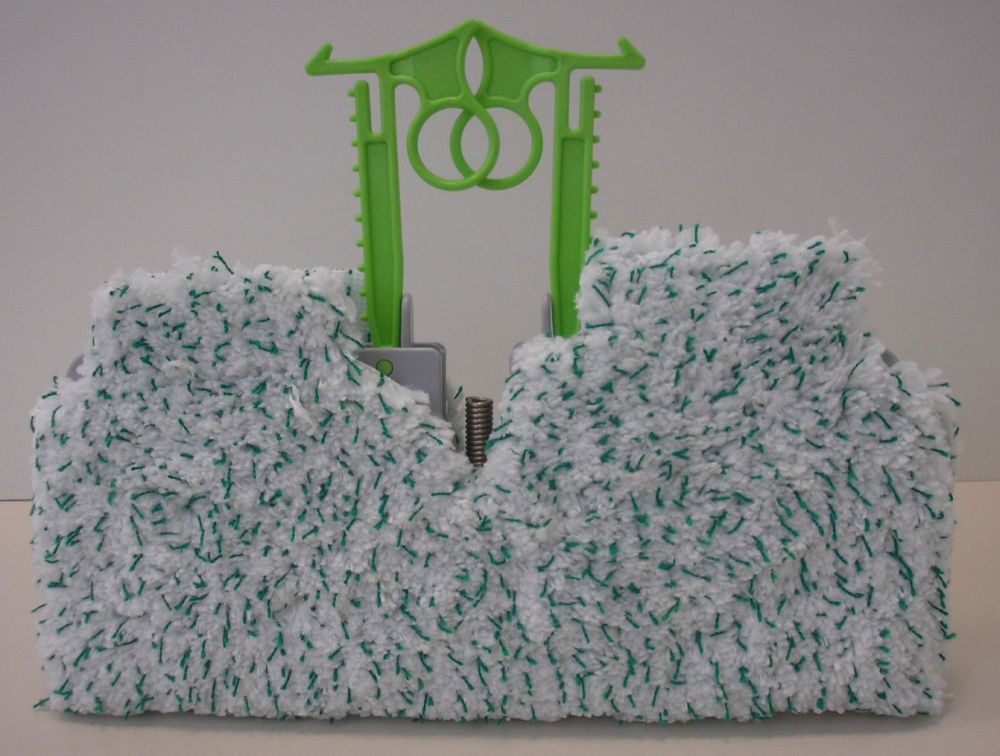 1. Open the cloth
2. Insert the pad into the cloth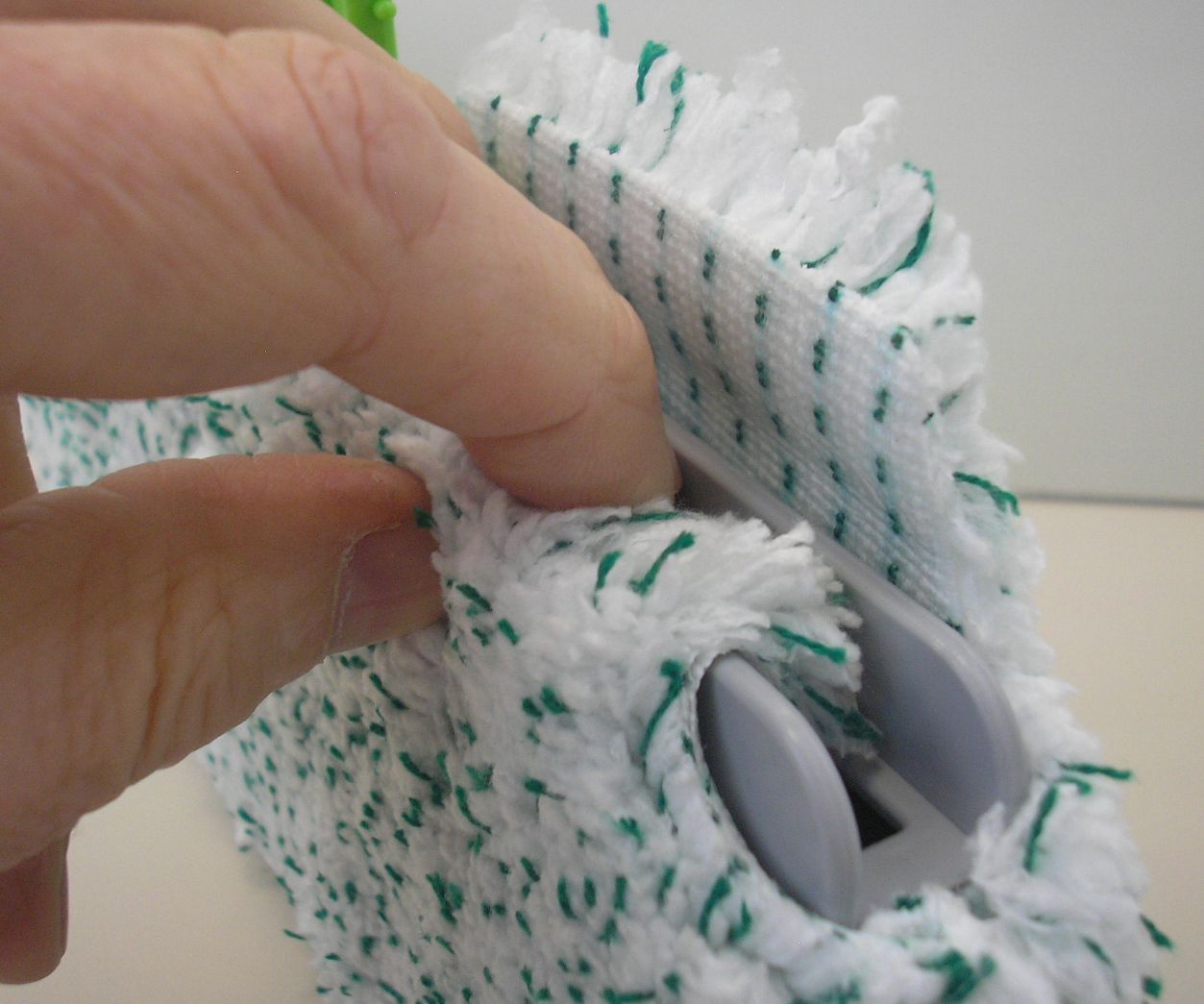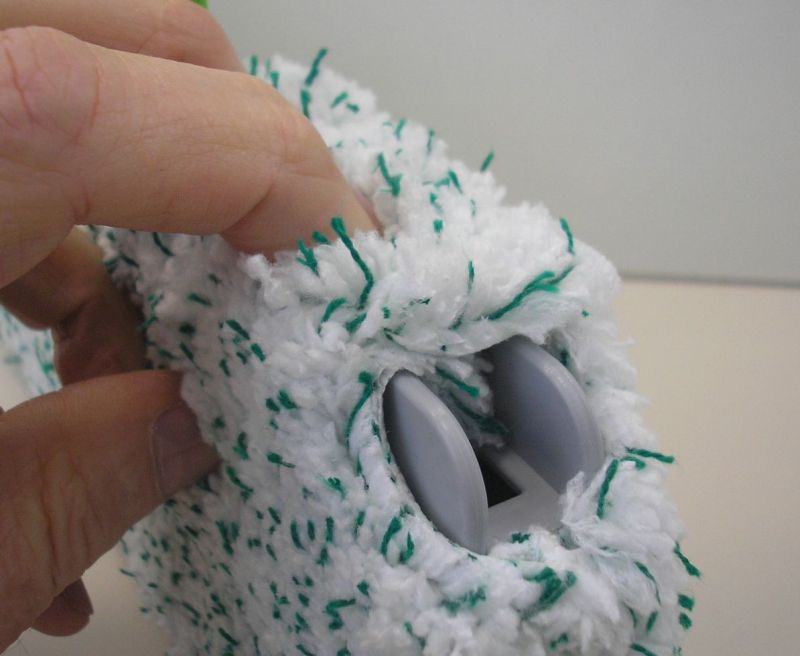 3. Push one edge into the groove
4. Push the other edge into the groove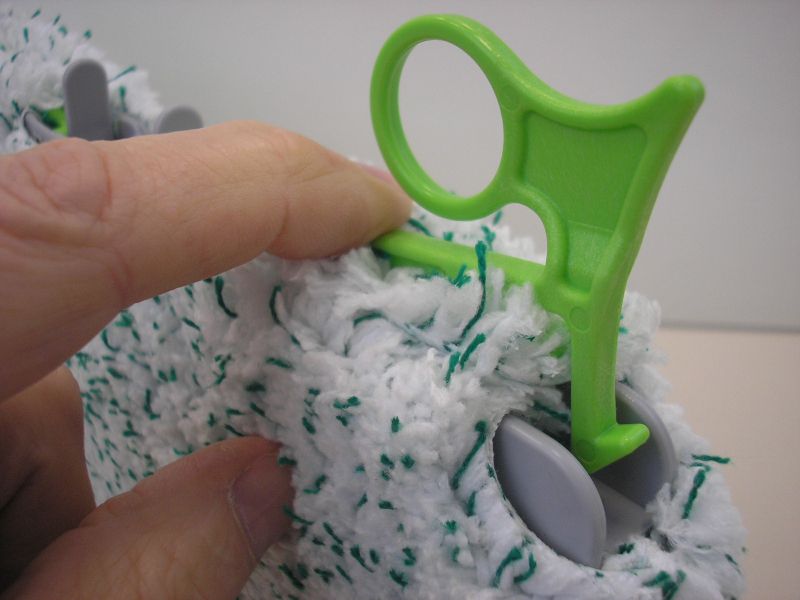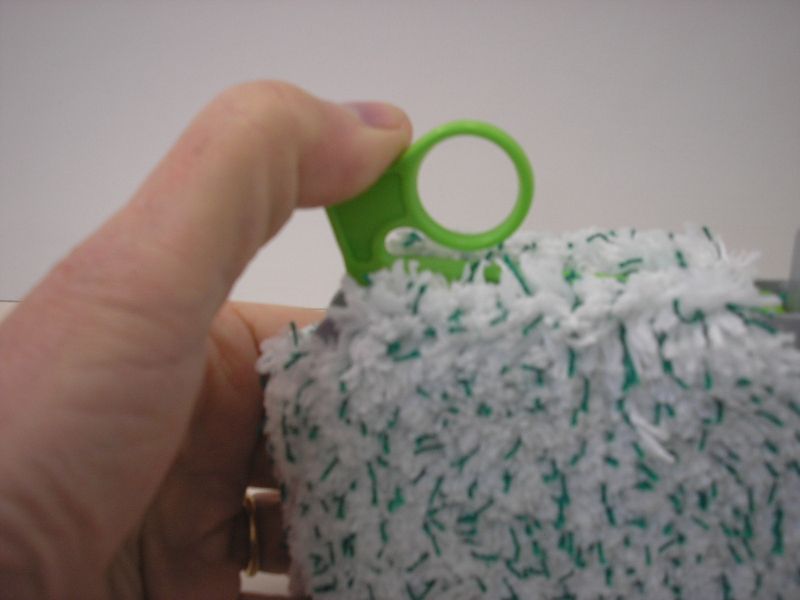 5. Close the locking levers
6. Push to hook the locking lever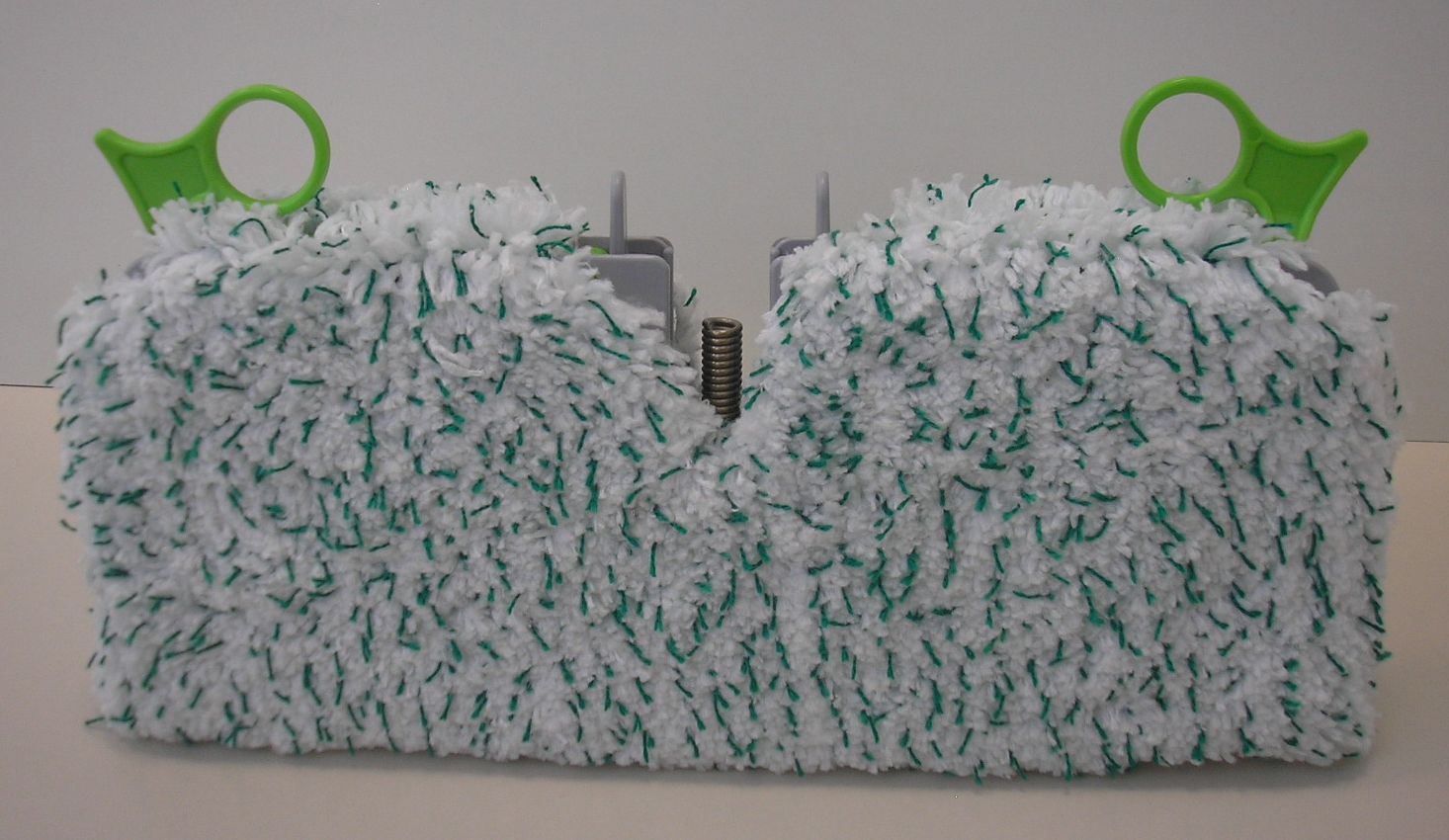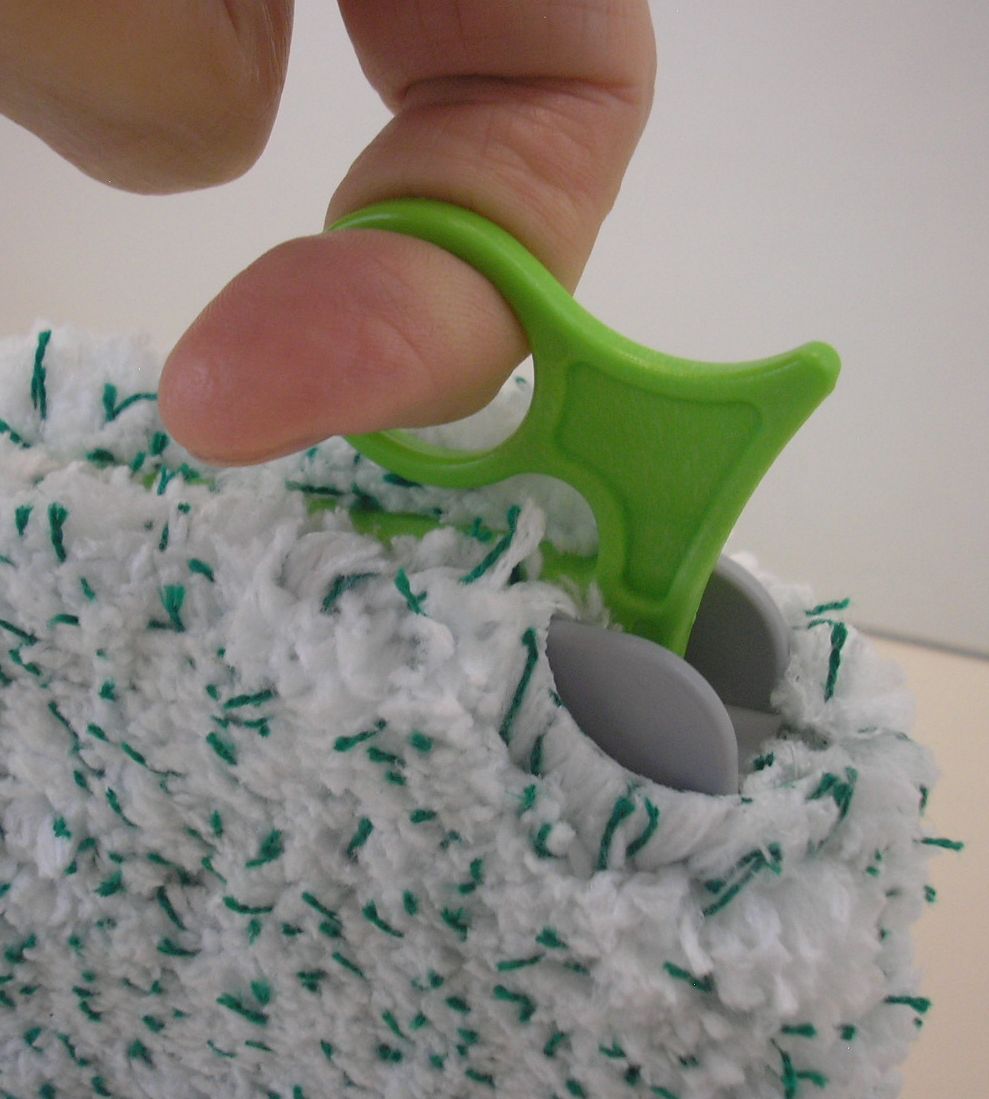 7. The pad is ready to be attached to the tool
Pull the lever to release the cloth