The steel tube must be coated for functional and aesthetic reasons. The choice of the coating is important to distinguish the product, make it suitable for its purpose, and give it the best commercial image.
FIMM offers a wide range of coatings based on thermoplastic resins in various combinations to achieve the best chromatic effects or to enhance certain features, for example the rubber inserts to award the maximum grip and comfort.
* Coatings marked with '*' have thicker coating adding to better aesthetics more resistance and life of the coating.
Special finishes and colors
Thanks to advanced technologies FIMM can offer infinite combinations and variations, also at customer request, to achieve particular effects or qualitative results.
Decoration
The steel tube can be embossed before coating by shiny resin or chrome plating.
6 standard patterns are available, more can be made at customers request.


Chrome plating

Chrome plating is an expensive process that gives to the tube an unique appearance, very appreciated in some markets. In addition to the classic round smooth tube FIMM offers chrome plating also for decorated tubes enhancing their look.
The plating can also be in gold color.
Decoration by printed foil
To obtain decorations without limits of design or colors FIMM offers the possibility to attach a printed foil over the smooth coating. The high definition offset print gives the widest possibility and high quality decorations.
If the printed film has transparent areas, color variations can be achieved simply changing the color of the base smooth coating.
The graphic artwork is developed by the customer and exclusively printed by FIMM, some non-exclusive patterns are available also for small quantities.

Possibilities are infinite, above are some examples of not yet produced patterns.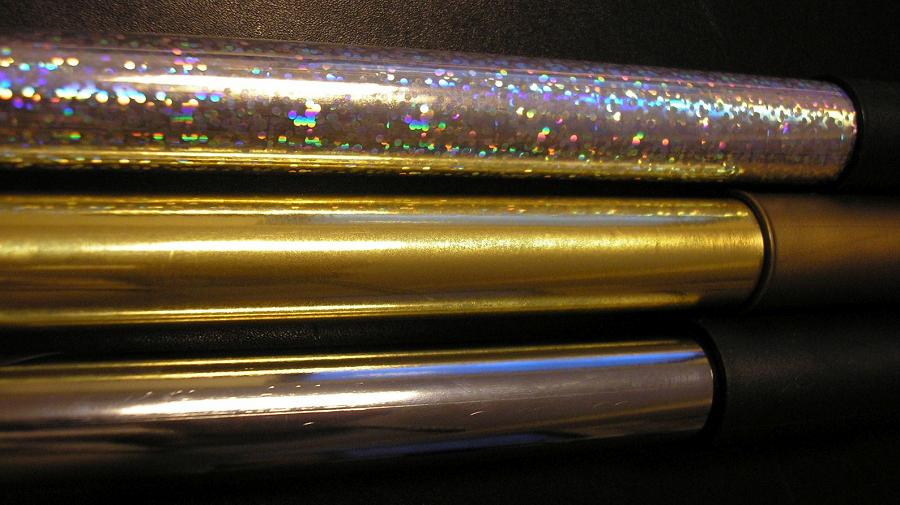 Using metallized film the handle can have a chrome or gold plated aspect at considerably cheaper price.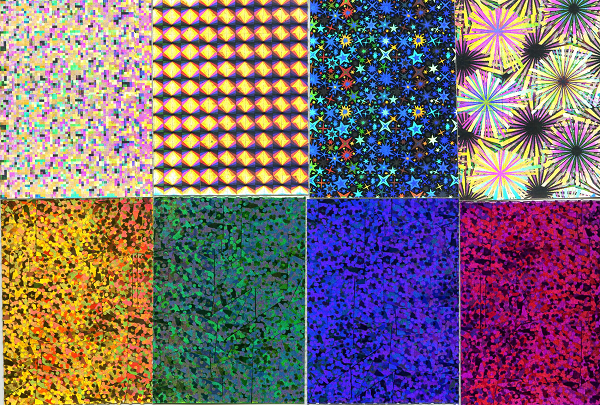 Metallized film with olographic imprint can obtain outstanding effects.